KEYNOTE SPEAKER

Interested In Booking Darlene?
First – thank you! Second, let's make this easy – if you are looking for a high-energy, highly interactive speaker with powerful content that delivers, then you have come to the right place. My goal is to rock your conference, make you look like a star, and leave your attendees feeling inspired and motivated to take action.
My goal is to always make working with me as pleasurable for you as it is successful for your event. This page has quick links to information and materials you might need. Please let me know if there is anything else which I can help you with. I look forward to working with you!
COACHING AND CONSULTING
BUSINESS GROWTH STRATEGY, COACHING & CONSULTING
If you are still competing like everyone else, and looking for ways to succeed no matter what this economy does, then I invite you to contact me.
I have a proven process that helps you understand how this economy has changed, how those changes have impacted your industry, your customers and your employees, and specifically what you need to do to succeed no matter what this economy does. Stop letting this economy drive you, and let me show you how to start driving this economy.
I have revolutionary keynotes, coaching programs and strategies that keep you from competing like everyone else. I will show you how you can inspire your team to step to the plate and take ownership, open more doors and close more sales, and put yourself in a position to succeed!
PROGRAMS
INNOVATIVE STRATEGIC PLANNING
Darlene's innovative approach to strategic planning involves a four-step process that gets your entire team engaged to take ownership and create a strong and focused plan, to ensure implementation and leave room for flexibility and change.
LEAD – Leadership, Education, Acceleration Development
This is Darlene's unique and customized program for high-potential and next level leadership development in your company. A ten-month group coaching program designed to build the confidence, knowledge, and expertise for your future leaders. Unlike any other program you have experienced, this leadership development process builds community, develops talents, all the while driving bottom line results.
Business Coaching
Custom and individual coaching programs designed for CEOs, C-Suite Professionals and next level leaders. Areas of focus include Business Growth, Strategy, Leadership, and Sales.
Team Building Packages
Interactive, fun, and both indoor and outdoor activities are available to help improve communication and technical skills for an enhanced work environment. Multiple programs are available for small companies to C-Suites. Fully customizable, Darlene offers team building and corporate activity learning packages that will ensure you exceed your goals.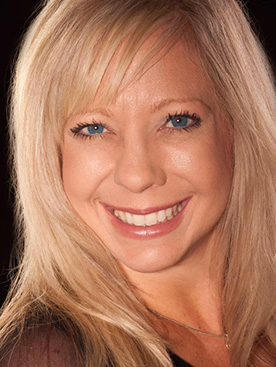 DARLENE ROMAN – BUSINESS GROWTH EXPERT
With a background in corporate sales and leadership, Darlene's career expands over several industries including banking, healthcare, and finance.
Darlene has a cutting-edge message, rooted in real-life examples and real-world knowledge. She is passionate about helping her clients understand everything they need to know about how to make this economy start working for them.
Highly energetic and interactive, Darlene's keynotes, workshops and innovative coaching programs help leaders and business owners learn the new rules of success for today, including how our economy has changed, how that has changed today's customers and employees, and more specifically, how that impacts your business.
In her highly engaging keynote-speaking sessions, Darlene shows her audiences how to attract more business, retain top talent, and leap into position to win in this new economy. No walking on coals, no breaking boards, just real-life strategies you can put into place first thing Monday morning.